ADVERTISING
Strategize, manage and create successful advertising campaigns for all types of media. Coursework examines campaign planning and execution, digital branding and strategies for evaluating creative competition and performance.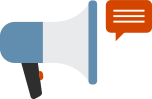 PUBLIC RELATIONS
Study public relations, management, and campaign planning and execution as well as create well-crafted communications. Coursework examines strategic planning and execution of public relations campaigns and strategies for managing a PR team.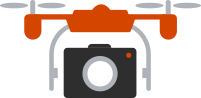 JOURNALISM INNOVATION
Explore the digital innovations that are changing the nature of how journalists deliver and readers consume news. Coursework explores data analysis, newsgathering, editing and information visualization for social and digital media.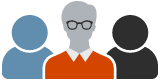 MEDIA MANAGEMENT
Explore innovative ways to leverage new media tools like data analysis and market research while learning to lead diverse teams in a variety of fields. Coursework helps students to strengthen their digital skills and prepare for leadership roles.